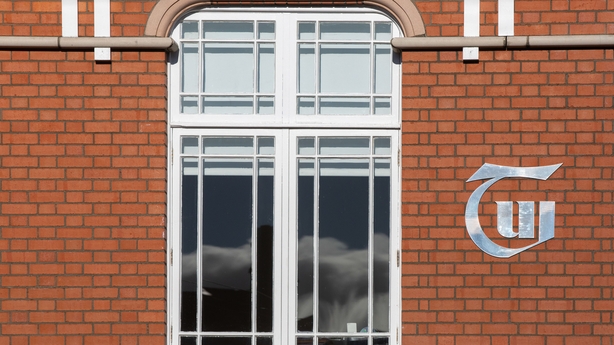 A severe teacher recruitment and retention problem in schools is being exacerbated by the cost of living crisis and may result in reduced options for students, according to the Teachers' Union of Ireland.
The union said that pay discrimination in teaching is having a negative impact on the attractiveness of the profession and on morale within the sector.
The TUI is calling on the Department of Education to confirm the reinstatement of the value of the Postgraduate Masters in Education (PME) allowance, which was formerly known as the HDip allowance, to teachers appointed after 2012.
The union said its second level members gave up a 1% pay increase payable on 1 February 2022 under 'Building Momentum' in order to fund the reinstatement of the value of the allowance.
"The delay of this payment is of great frustration to the Teachers' Union of Ireland," said TUI President Liz Farrell.
Ms Farrell said that schools are experiencing alarming difficulties hiring teachers across a wide range of subject areas.
"This is largely driven by pay discrimination, which sees teachers paid at different rates for carrying out the same work," Ms Farrell said.
"The cost-of-living crisis, particularly in relation to accommodation and transport, is worsening what was already a dire situation, particularly in larger urban areas."
A spokesperson for the Department of Education said that the restoration of the PME allowance to new entrant teachers has been agreed and that it is continuing to engage with unions on the matter.
"It is anticipated that the circular relating to the restoration of the allowance will issue shortly on completion of those discussions," the spokesperson added.
The TUI is also highlighting the financial struggles faced by most newly qualified second level teachers because of low hours contracts.
"Teachers must be provided with secure jobs of full hours and the remaining elements of pay discrimination must be resolved as a matter of urgency," Ms Farrell said.
The union's General Secretary, Michael Gillespie, warned that unless teachers are offered permanent posts as opposed to "bits of jobs" that the knock-on effect will "reduce options in schools".
Mr Gillespie also predicted that some students will have "no teachers" this coming academic year.
"This has been an ongoing problem for a number of years but it's getting worse," Mr Gillespie told RTÉ's News at One.
"The main reason for it is 10 years of paying our teachers unequal pay has had an effect and the fact that teachers come out of college and they don't walk into permanent jobs in second level.
"They work in fixed-term contracts and they cannot afford to live unless they have full-time salaries," he added.
"Unfortunately, other jurisdictions are giving them permanent jobs [from] day one. They're very highly qualified and are very well sought after so they're moving to other jurisdictions," he added.
"Every school in the country is saying they're having problems filling certain posts. It's near enough every subject. The knock-on effect is going to be that we will have to reduce options in schools.
"A couple of schools have spoken to me and they can't get math teachers. One school filled the job last June and the person then got a better job somewhere else and they're re-advertising now.
"That story is being replicated across the whole country."
Source: rte.ie