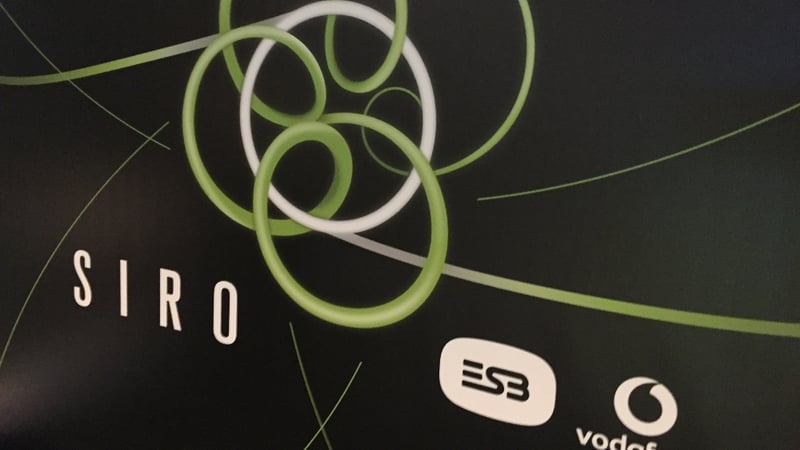 Wholesale fibre broadband provider SIRO has passed its 500,00th premises.
The company says it is on track to reach 700,000 premises by 2026 with its network, as part of its billion-euro network rollout.
SIRO was set up in 2015 as a joint venture between ESB and Vodafone and focuses on urban centres, leaving more rural locations to the National Broadband Plan.
Its network is now in over 130 towns and cities, with 24 more to be added.
"For SIRO, today is a significant milestone," said John Keaney, SIRO Chief Executive.
"However, there are still, many towns, communities, homes and businesses where outdated copper broadband continues to hold them back."
"SIRO remains focused on the work still left to do – to continue our rollout to ensure more homes and businesses can access our network."
SIRO's network is based around ESB electricity infrastructure and uses just fibre technology to bring broadband to the premises.
"From a sustainability perspective, it's super that we are using existing infrastructure. We string our fibre between their poles and use their ducting and essentially create rivers of fibre from their electrical stations out to the homes and businesses that we reach," Mr Keaney said.
The wholesale offering is currently being used by 20 different retailers to deliver high speed broadband services direct to customers.
These include Sky, Vodafone, Virgin Media, Digiweb and Pure Telecom.
''As we celebrate 500,000 homes and businesses who can access SIRO's network; it marks an important milestone for SIRO, our joint venture with ESB," said Vodafone Ireland CEO, Amanda Nelson.
"Our goal has always been to deliver high speed connectivity to more rural communities, people and businesses across Ireland.
When SIRO first started rolling out its network, it was up to 1 Gigabit speeds, and last year it upgraded its full fibre network and can offer up to 2 Gigabits to residential and 10 Gigabits to businesses, many of whom are still on copper networks.
"Half a million families and businesses can now gain access to ultra-fast fibre broadband as SIRO continues with its programme to deliver for communities into the future," said ESB Deputy Chief Executive, Marguerite Sayers.
The 500,000th customer to be connected is Naas based ICT services company, VEI Global.
Source: rte.ie