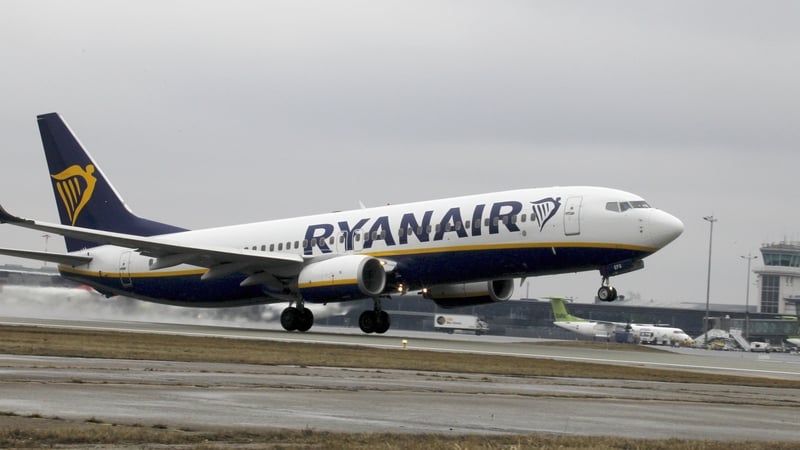 Ryanair has confirmed that it will begin operating the Dublin-Kerry air route, previously run by the now defunct Stobart Air.
However, the new service will not begin until July 28.
On Friday, the Government announced that Ryanair was to begin flying the route on a commercial basis from July 19.
It was previously run as a state subsidised Public Service Obligation (PSO) route by Stobart Air prior to its collapse last month.
But Ryanair quickly issued a conflicting statement on Friday afternoon saying that while it had offered to operate a non-subsidised service between Dublin and Kerry, no agreement had yet been concluded.
It said the statement from Minister for Transport Eamon Ryan was issued without it being consulted, and was "premature and inaccurate".
This morning, however, the airline confirmed it would be offering a commercial, unsubsidised flight schedule on the Dublin-Kerry route beginning on July 28.
Ryanair said because it would be operating on a commercial basis, it would save the taxpayer almost €4m a year.
The route will be served by a Ryanair 737-800 aircraft, initially with one daily rotation, rising to two a day in the morning and evening from September 1.
In total, it said this would quadruple the previous capacity under Stobart Air to 5,000 seats a week.
Fares will start at €19.99 one way, but the airline said to make the service viable it will need lower costs at Dublin and Kerry airports.
Ryanair already has international flights from Kerry to London, Manchester, Frankfurt, Alicante and Faro.
The airline also again today criticised the Government over what it claims is its failure to promote the recovery of air travel.
"Minister Ryan's failure to take any action to promote air travel recovery has led to Ireland being the most damaged aviation market in Europe as evidenced by this week's EUROCONTROL statistics," said Ryanair's CEO Eddie Wilson.
"Other island nations like Malta and Cyprus have vastly outperformed Ireland, which remains 'Paddy last," he added.
The other PSO route previously operated by Stobart Air between Dublin and Donegal still remains dormant.
The Department of Transport said last week, however, that it has selected a preferred bidder for it.
Source: rte.ie