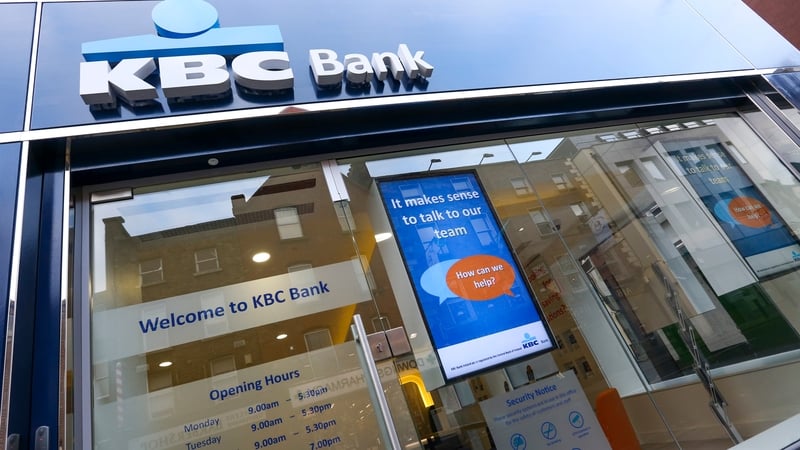 KBC Bank Ireland said that 11 of its hubs around the country will close permanently on March 10, 2023 as part of its withdrawal from the Irish market.
KBC has hubs in Galway, Limerick, Lapps Quay Cork, Wilton Shopping Centre Cork, Waterford, Maynooth, Main Street Swords, Blanchardstown Shopping Centre, College Green Dublin, Baggot Street Dublin and Stillorgan.
The bank said its hub at Grand Canal in Dublin will remain open until the end of August 2023 to support a small number of customers who may still wish to attend a hub in-person.
KBC Bank Ireland said the transfer of customer products to Bank of Ireland is expected to happen in early 2023 and all KBC hubs will remain open until that point.
The bank noted that its contact centre is the preferred choice for customers as 90% of all customer service queries are handled through the contact centre and 97% of active KBC current account customers are digitally enabled.
KBC said it has increased staff numbers "significantly" to support customers over the next six months.
It added that the number of employees working in the service contact centre has doubled since the announcement of the bank's agreement with Bank of Ireland.
Recognising the fact that a small group of customers still prefer to visit a hub, KBC said the six months' notice period will ensure that all customers who may use a hub to service their current account can continue to do so.
They will also be able to get support with switching or closing their accounts there.
KBC said its customers will be able to close their current account using the KBC App in the coming weeks.
The bank also confirmed that there will be no immediate impact for hub staff and it has started the process of engagement with staff on eligibility for transfer to Bank of Ireland under the TUPE legislation.
"KBC Bank Ireland can confirm that there will be no bank-wide redundancies in 2022 as a result of today's announcement, a small number of employees in selected teams where work has concluded or significantly reduced will exit the bank through redundancy by the end of 2022," it added.
The bank stopped the sale of all products to new and existing customers here in July of this year. It announced that it was withdrawing from the Irish market in April 2021.
KBC Hubs do not handle cash and KBC has never provided cash services, while the hubs do not have ATMs and KBC Bank Ireland has no ATM network.
The bank had €10 billion worth of loans, €5 billion in deposits and a 12.6% share of the mortgage market at the end of 2020. Its impaired loans stood at €1.4 billion or 14% of its total loan book.
It also had about 320,000 customers at the end of 2020.
#WeGetPeople RedChair Recruitment
Source: rte.ie