Eir has announced Carolan Lennon as its new chief executive designate, while David McRedmond will become its new non-executive chairman.
Both appointments will take effect after completion of the acquisition of a majority shareholding in the company by a consortium led by NJJ Telecom Europe.
This deal is expected to be completed in the first half of 2018.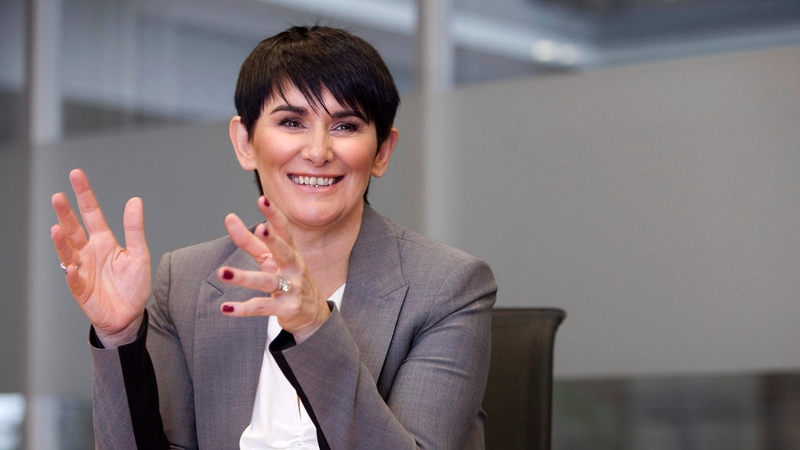 Carolan Lennon joined Eir in 2010 and is currently the managing director of its networks and wholesale division, Open Eir. She will replace Richard Moat when he steps down.
Ms Lennon has had responsibility for managing the installation and control of Eir's networks and broadband infrastructure across the country.
She currently manages the largest team of employees in the company and is leading the rollout to connect 300,000 homes in rural Ireland with fibre broadband.
David McRedmond is the CEO of An Post and will continue in that role which he has held since October 2016.
David will take over at Eir from Carl Leaver who will step down as chairman after having taken up the role in September 2017.
David was previously the CEO of TV3 and before that he was the commercial director of Eircom and the Managing Director of Eircom Enterprises.
Carolan Lennon said she was excited about the opportunity to lead Eir into what is a very exciting time for the company.
She said her priority and ambition was to work closely with Eir's new owners on a strategic level to achieve one objective for the company – to provide the best mobile and broadband network to every household and business across Ireland through multi-year investments in innovative yet simple solutions.
"I believe this will be achieved through maximising efficiencies internally within the company and providing uncomplicated offerings and packages to Irish consumers and businesses," the CEO designate said.
David McRedmond said that the potential for Eir to exceed Irish people's expectations for connectivity can now be delivered through its ownership by NJJ, pure play telco investors, and a management team focused on delivery.
"Eir today is a good business and I hope in the years ahead it will become a great company," he added.
Source: RTE