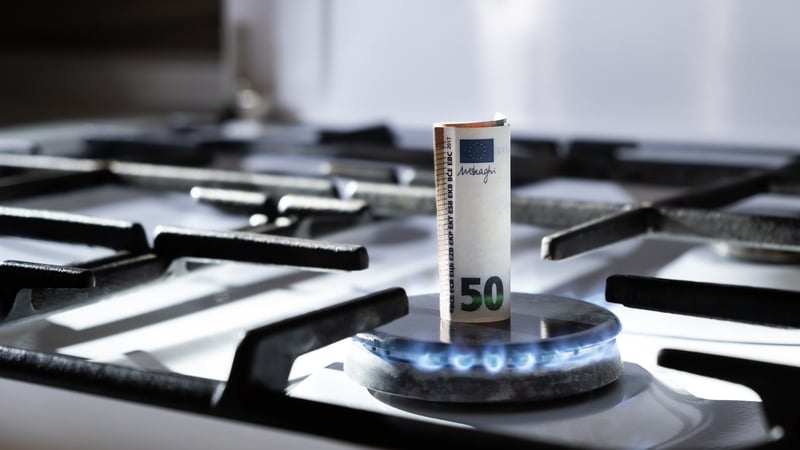 Eir, Bord Gáis and Harvey Norman topped the Competition and Consumer Protection Commission's list for consumer complaints last year.
Ryanair, Sky, Currys, Vodafone, Aer Lingus, Ticketmaster and PowerCity made up the rest of the ten most complained about businesses, the CCPC's 2022 Contacts Report shows.
The CCPC provides free and independent information on consumer rights and personal finance.
Today's report shows that a total of 32,431 consumers contacted the Competition and Consumer Protection Commission helpline last year with over 7,000 of these referred to the Small Claims Court for redress.
90% of the queries and complaints related to Irish-based businesses.
The commission's 2022 Contacts Report also shows that a total of 2,184,940 visits were made to its website last year, while its online Money Tools were used 675,194 times.
Complaints about electronics and audio visual (850) and domestic appliances (822) topped the list of sectors referred to the court, today's report shows.
Issues with vehicles and transport were also high on the list of consumer concerns for the second year in a row.
The CCPC also noted that calls about utilities and fuel more than doubled as energy companies raised their prices several times during the year.
Today's report was released to mark World Consumer Rights Day.
It also reveals that the CCPC's online Money Tools were used over 675,000 times, with consumers flocking to use its Mortgage Comparison Money Tool and the Mortgage Calculator Money Tool, among others.
The CCPC said that 2,962 of its helpline contacts related to personal finance. Mortgages topped the list of personal finance calls to the helpline, with current accounts in second place.
The CCPC said the exit of Ulster Bank and KBC Bank Ireland from the Irish market, along with consumer-focused information campaigns run by the CCPC, drove high levels of consumer interest in its CCPC Current Account Comparison Money Tool.
Kevin O'Brien, from the Competition and Consumer Protection Commission, said the commission now has stronger and clearer remedies for consumers dealing with faulty goods and services.
"Whether there's a strange noise coming from your new car or you can't log in to your online streaming service, you have rights," Mr O'Brien said.
"Value for money is of paramount importance to consumers this year, and consumers have a right to reliable goods and services. Unscrupulous traders depend on people not exercising their rights," he added.
Mr O'Brien said the CCPC's helpline operators can be the first to see the effects of changes to consumer legislation, and the Consumer Rights Act is no exception.
"When someone rings up unhappy with a consumer experience or seeking information, it's wonderful to be able to give them good news about their rights and to assist them in benefitting from these rights," he added.
Communications Director with the Competition and Consumer Protection Commission Grainne Griffin has said most complaints last year were spread across a very wide variety of issues and a very wide number of companies.
Speaking on RTÉ's Morning Ireland, she said that in "terms of scale, when you look at the top ten companies that people report about, it's very much the big ones, the ones with big customer bases like in telecoms and travel".
But in terms of sectors, more complaints were related to vehicles which she said does really highlight issues that consumers are experiencing buying cars – and buying second hand cars in particular.
She explained that the CCPC's starting point is to provide information to consumers, to empower consumers to go back to the trader, feeling informed, feeling like they know what their rights are and to work out a resolution.
"And in many cases, that's all that's required. But in certain cases, if people don't get the resolution that they're looking for, then they want to know where can they go to next," she added.
Ms Griffin said that in telecoms or in utilities there are sectoral regulators like ComReg or the CRU that the CCPC directs people to.
For more general consumer issues, the Small Claims Court is the next step for consumers.
She added that the consumer calls are useful for the CCPC as an information source.
"We do use them to inform our own enforcement actions, where if we see repeat traders coming up or we see particularly serious breaches of consumer protection law, we can also act as the enforcement agency and take cases against those traders directly," she stated.
Grainne Griffin said the number of complaints about utilities and fuel is not surprising.
"People saw really significant price increases across a lot of utilities and it raised very genuine questions for people like if my provider is telling me my bill is going to go up by X amount, do I have to stick with them? Can I switch, will I have to pay cancellation fees. Where can I find out about other providers?"
"All those kind of questions came up and that's what we see represented in the figures for last year," she added.
Ms Griffin said there is a range of issues and in some cases there are improvements and in some cases new issues are coming up.
But, she said, there are definitely improvements.
"We're seeing a drop off in the kind of big issues that peaked over Covid in relation to holidays where there really was significant questions around contracts that were cancelled as a result of lockdowns. thankfully we are seeing some improvement in those areas," she said.
Source: rte.ie