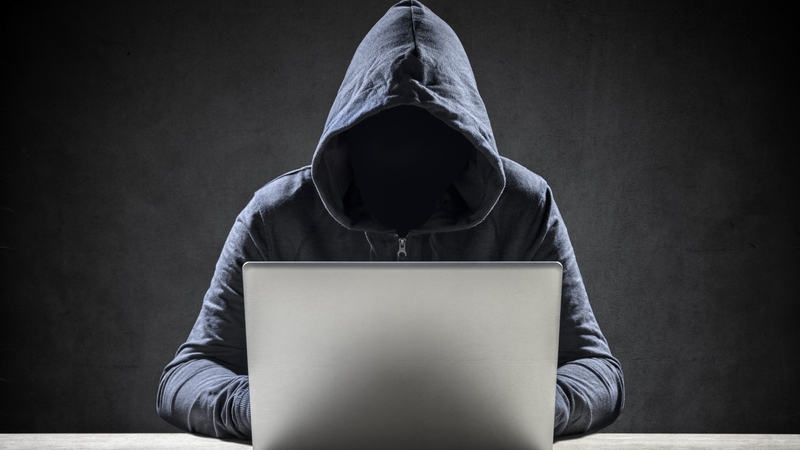 Nearly €17.5m was transferred illegally through so-called "money mule" accounts between January and June of this year, according to new figures.
The flow of cash represented an increase of almost 50% on last year.
A money mule is a person who receives criminal money into their bank account and them moves it on to another account.
In return they often receive payment or an expensive gift.
More than 2,600 money mule accounts were identified by members of the Banking and Payments Federation Ireland's (BPFI) FraudSMART campaign during the first six months of the year.
The average amount involved was €10,000, more than twice what was recorded in the first half of last year.
"This may reflect increased levels of activity in text message scams and investment fraud observed by FraudSMART in recent months, as criminals seek ways to launder their profits," said Niamh Davenport, Head of Financial Crime at BPFI.
Students are particularly targeted by criminals to act as money mules, the BPFI said.
Ms Davenport told RTÉ's Morning Ireland: "There may be an ad saying, would you like to make a quick buck or a few hundred euro.
"It's easy, all you need to do is give me your bank account details. Money will be transferred into your bank account and you will be asked to transfer that onto another bank account. So you are basically putting stolen money through the system."
Some people as young as 15 have been involved, although in general, most money mule bank accounts belong to 18-24 year olds, she said.
"Criminals frequently target young adults, usually recruiting them through social media ads and messages, but they are also known to approach young people in-person outside schools, colleges, or sports clubs."
"The money transferred by money mules are proceeds of crime, often stolen from innocent victims of text message scams and other types of fraud that our own friends and family can fall victim to.
"Not only that, but the money being laundered is often used by criminals to facilitate other serious crimes such as terrorism, drug trafficking and people smuggling. This is why the consequences faced for money muling are so serious and can result in a criminal record."
FraudSMART said there are a range of things that people should look out for to avoid falling victim to becoming a money mule.
These include being cautious of unsolicited emails or approaches in person or on social media promising opportunities to make money.
People should never give bank details to someone else, unless they are known and trusted, while any work from home opportunities should be thoroughly researched for legitimacy.
A person's bank account should never be used by someone else and if concerned by approaches to act as a money mule, or if a person becomes a victim, the advice is that they should contact gardaí.
As part of an effort to raise awareness, FraudSMART, along with the Department of Further and Higher Education, Research, Innovation and Science and the Union of Students in Ireland (USI) are launching a social media campaign on the subject.
"The new college term is an exciting time for many students, but it is often also a time of increased financial pressure, and we understand the temptation of offers to earn 'quick and easy money'," Colette Murphy, USI Vice-President said.
"But we want to make sure students are aware of the risks of being coerced, conned, or tempted into working with fraudsters through social media posts or seemingly legitimate job adverts."
"Getting caught up in money mulling can have a long-term impact on your future. It could affect your ability to get loans or to travel to many places, including to Australia or on a J1."