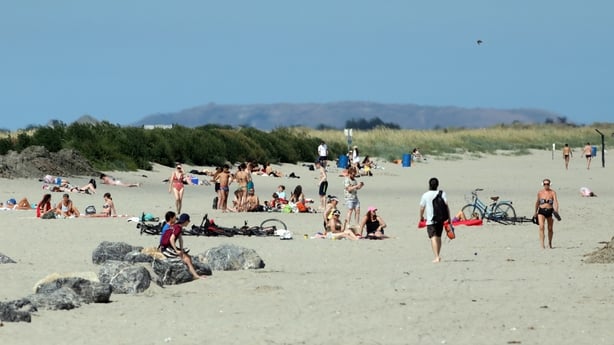 Tips for coping with high temperatures
The HSE is advising people to stay safe in the heat.
Keep cool
Minimise unnecessary heating – turn off central heating, electrical equipment and lights that are not needed.
Keep out of the sun between 11am to 3pm
If you have to go outdoors, protect your skin by using shade, wearing clothing that covers the skin, a wide brimmed hat, sunglasses and sunscreen of 30+ for adults and 50+ for children.
Opening windows when the air feels cooler outside than inside (e.g at night) where it is safe to do so.
Stay hydrated
Make sure you have enough water to drink. It is important to stay hydrated.
Drink more fluids when you feel any dehydration symptoms. The best fluids to drink are water or oral rehydration sachets – chat to your pharmacist about how to use these safely.
When to get medical help
Contact your GP or the Emergency Department if you are unwell and especially if you are showing signs of serious dehydration that needs urgent care:
are confused and disorientated.
feel very dizzy.
have not gone to the toilet all day.
feel like your heart is beating fast.
have fits (seizures).
are caring for someone who is drowsy or difficult to wake.