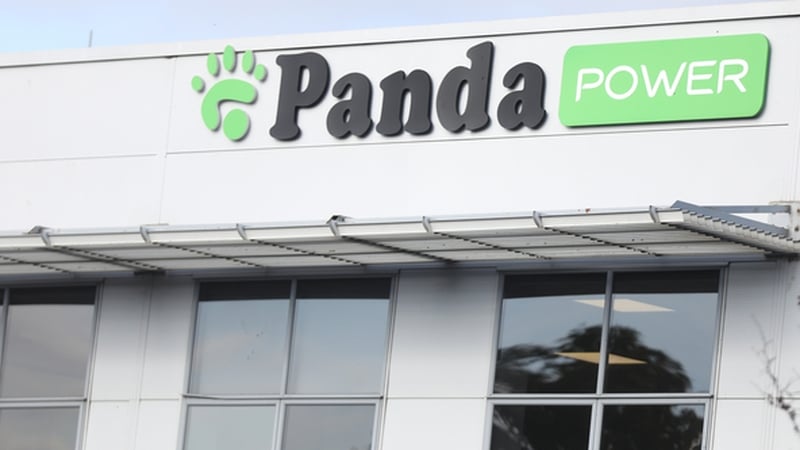 Electricity and gas supplier Panda Power has confirmed its intention to make a controlled exit from the Irish energy supply market.
The supplier has around 50,000 electricity customers and 10,000 gas customers.
Its planned exit follows the departure of Glowpower, Bright Energy and Iberdrola from the Irish market earlier this year.
The company said the decision has been reluctantly taken due to the "unprecedented, sustained and insurmountable price increases in the international wholesale energy market".
It noted that wholesale energy prices have risen by over 600% since February 2021.
Panda Power said there will be no disruption to its customers' energy supply after its decision to leave.
It said that there will be an opportunity for them to choose a new supplier up to September 28.
Customers that do not choose an alternative supplier will automatically transfer to the Commission for Regulation of Utilities' (CRU) designated suppliers – Electric Ireland for electricity customers and Bord Gáis Energy for gas customers from September 30.
Panda Power also said it will work with all affected employees to redeploy them in the wider group and has guaranteed that there will be no compulsory redundancies as part of this process.
"The international energy market is facing unprecedented challenges, with wholesale energy costs having risen to unsustainable levels," a spokesperson for the company said.
"Over recent months Panda Power has examined all possibilities of absorbing additional cost internally and minimising customer price increases. Despite our best efforts this is no longer possible, and we cannot justify imposing on customers the substantial price increases now necessary," the spokesperson added.
The Commission for Regulation of Utilities confirmed that it has initiated the Supplier of Last Resort (SoLR) procedure to ensure that customers' gas and electricity supply is not interrupted and that their consumer rights are protected.
The CRU said that customers should submit a meter reading to ESB Networks or Gas Networks Ireland to ensure that an accurate read can be transferred to any new supplier and customers are not subjected to an estimated meter read to avoid any possible larger catchup bills.
It also said it has directed Electric Ireland and Bord Gáis Energy to engage with the affected customers who have not switched to a new supplier after the transfer to inform them of this change and of their future options for energy supply.
Commissioner Aoife MacEvilly said the CRU's decision to direct the Supplier of Last Resort process will ensure that Panda Power customers will not have any interruption to their electricity and gas supplies.
Aoife MacEvilly said that Panda Power customers do have the opportunity to switch to a new supplier of their choice in advance of the 28 September deadline and this can be done quickly and easily through the CRU accredited switching websites (www.switcher.ie, www.bonkers.ie and www.powertoswitch.ie).
"It is also important for customers to submit an accurate meter reading to ESB Networks and Gas Networks Ireland, depending on what supply they received from Panda Power," she said.
"If customers do not switch before 28 September, they will automatically transfer at the standard variable tariff to the Suppliers of Last Resort at which point they can contact Electric Ireland and/or Bord Gais Energy to discuss other tariff options available," she added.
Daragh Cassidy, head of communications at bonkers.ie, said today's announcement from Panda Power is not surprising given the "carnage" on energy markets right now.
Mr Cassidy said that Panda had no electricity generation assets so it was highly exposed to the rapidly rising price of gas and electricity on wholesale markets.
He said the CRU's supplier of last resort process will now kick in with all electricity customers of Panda moved to Electric Ireland and gas customers moved to Bord Gais.
"However all these customers are likely to be placed on standard rates, meaning Panda customers who were on a discounted tariff could see a big rise in their bills," he added.
#WeGetPeople RedChair Recruitment
Source: rte.ie