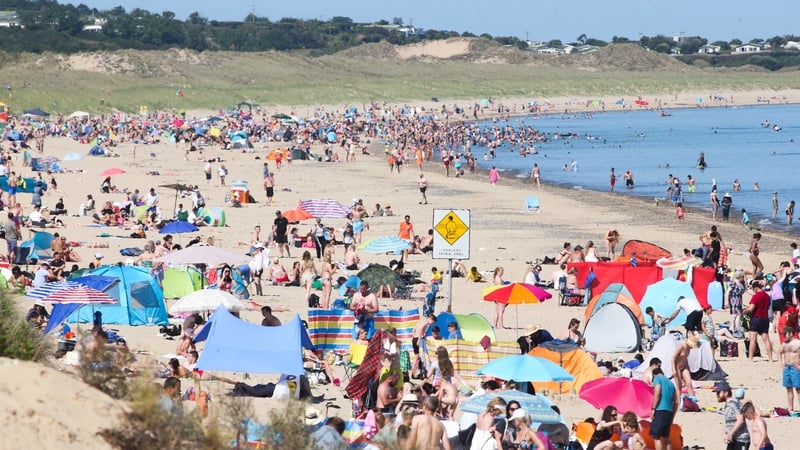 A meteorologist with Met Éireann has said the high temperatures experienced over the weekend are likely to be exceeded over the next few days.
Aoife Kealy told RTÉ's Morning Ireland that the current conditions should remain until Thursday, but that there will be a slight change towards less warm conditions next weekend.
Ms Kealy said daytime temperatures will reach mid to high twenties, while nighttime temperatures will not drop lower than the mid to high teens.
She said that this type of weather brings some "real risks" and people must remember to consider factors like heat exhaustion, stress and high UV levels, adding that everyone must remember to take care in the heat.
She said climate projections are trending towards hotter and drier conditions for Ireland over the coming years.
Ms Kealy said more detailed analysis would be needed in order to determine the effects of climate change on a weather event like this current heatwave.
She said that temperatures reached 29.3C in Roscommon yesterday, and 29.5C in Athenry on Saturday.
Source: rte.ie